Last weekend was one we have been looking forward to and been working towards for quite some time. The third edition of Red Fight District, one of the European major tournaments, was held last weekend in Amsterdam and we were there to show off our game!
We had our setup close to the entrance of the venue, right next to Team Reptile, another Dutch developer who you might know from their projectile fighting game Lethal League.
On Saturday we ran an official RFD Shattered side tourney. 16 people signed up, and we ran a single elimination tournament. Players had about an hour to familiarize themselves with the game, which a lot of the competitors made use of.
For the participants of the tournament, as well as for generally interested people, we printed some info leaflets with a short explanation of the game system and Julia's moveset. For anyone that is interested in the contents of this leaflet, we've uploaded the PDFs: Inner pages and outer pages.
In the evening Armshouse streamed the semi-finals and Grand Finals with commentary from WrathTheFurious and our own Phoenix.
The semi-finals were Fulaani vs. LLL.Emersion and LLL.MBR vs RSD.RobinRamirez. Sadly the semi-finals between LLL.MBR and RSD.RobinRamirez were lost due to technical issues.
The finals were between Fulaani and LLL.MBR and can be seen in full below.
We want to congratulate LLL.MBR for winning the first tournament, he received one of the Shattered T-shirts that we had made!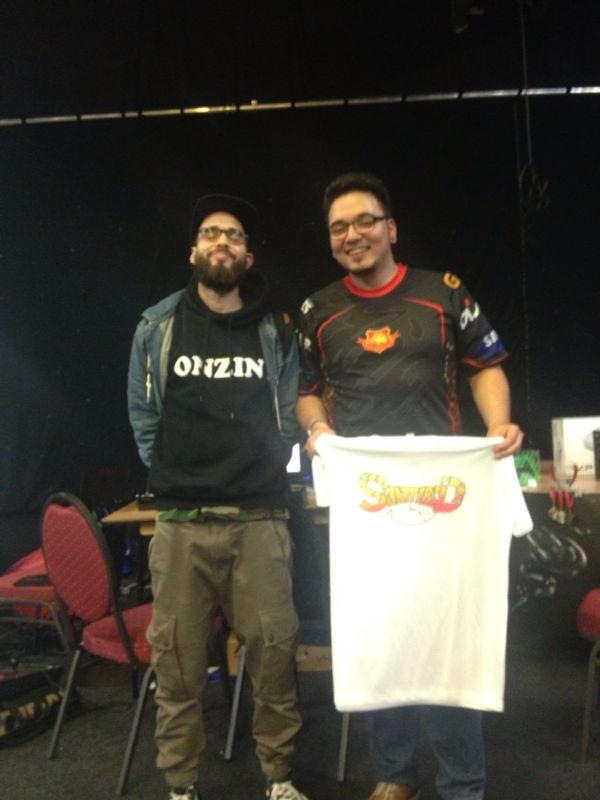 Sunday day was dedicated solely to free play. Many people got to play the game, and many were very enthusiastic. Some people gave very useful concrete advice, while others gave us many ideas to tweak Julia indirectly. We've already been hard at work to tweak some hitboxes and properties of her move set.
On Sunday, RFD was also visited by the guys at Pixelcake.nl a Dutch game website. They made a really nice two-part report on Red Fight District. In the second part Phoenix was interviewed to talk about the game, which can be seen below. Sadly, for the international community, the interview is in dutch and the YouTube translation is horrible beyond comprehension (but pretty hilarious), but for all you Dutchies, go check it out!
The Preview, photos and Part 1 and Part 2 of the report by Pixelcake.
We would like to thank RCR and the rest of the Red Fight District crew, for having us at there, we had a fantastic time. WrathTheFurious for helping out with the commentating of the finals and James Bardolph for streaming them. Correzio, Traumatisch and Bounze for transport. Finally, we would like to thank Dr.Grammar, Fulaani and RSD.RobinRamirez for the many hours of play they have put into the game, giving suggestions and ideas.